Sharing a Mortgage with Friends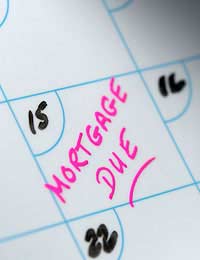 You may think you will never get on the housing ladder and that you don't make enough money to qualify for a mortgage, or a lender just won't give you enough money for the property you want.If you add another person to the equation though you suddenly have two incomes that a mortgage lender will consider and if you have a good friend who is also struggling to get a foot on the property ladder then the solution might be to share a mortgage.
You may already have been living with a good friend or flatmate for a number of years and are all finding that it is an uphill struggle to try and get a mortgage, but it might not have dawned on you that you could actually share a mortgage.You don't even have to stop there, you could take out a mortgage with four of your friends. Don't worry, this doesn't mean that you will have to make a lifelong commitment to live with them for the next ten years, it is simply a means of you all getting on the housing ladder. There may be a group of you already sharing and you might find that you are all paying just as much in rent as you would be in mortgage payments.
Things to Take into Account
You may have been best friends with someone for ten years and think that nothing could ever come between you, however money can be the cause of a lot of fallouts. It is important that you also understand that what you are getting into is a business agreement with your friend or friends, you will be responsible for paying back the mortgage.
It is important to think about what might happen if anything goes wrong or if someone in the group suddenly wants to get out of the mortgage. This is allowed, but will often mean added cost and their slice of the mortgage will either have to be transferred to yourself or another person in the group.Taking out a mortgage with friends is probably not something to do if you only envisage living with each other for less then two years, unless one of you plans to take over the full mortgage at the end of that time.
Mortgages for friends have become very popular over the past few years as first-time buyers find that they can't get on the property ladder themselves and might have to buy together to get that first stepping stone.The application process when opting for sharing with friends is very similar to that of getting a mortgage on your own, obviously the mortgage lender will now have two incomes or more to take into account so you will be able to borrow more.You will still be able to choose which type of deal you want, whether this be a fixed rate, a tracker deal, or any of the others out there, the only problem you may have is deciding on a rate that everyone agrees on.
Getting a mortgage with friends can make or break relationships, so it is important that you know you can trust the other person financially. Just because they pay you back that ten pounds they may owe you, it doesn't mean they are going to be as good as paying their share of the mortgage, so treat their accounts as if they were your own.
You might also like...