Investing in the Right Area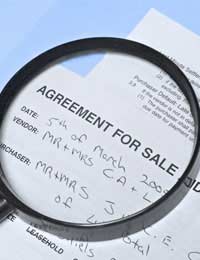 If you are buying your property as an investment and not necessarily to live in or use as a home, then I'm afraid you will have to leave your emotions and tastes at the door. When it comes to investing in property, you should have only one thing on your mind, and that should be, how much is the property going to make you? You need to be ruthless and not look at the property as a home, but more as bricks and mortar which will earn you money.The most common form of buyers that buy properties as investments are buy-to-let landlords. It used to be that landlords would buy just down the road, or close by, so they could keep an eye on the property, however if you want to make a substantial profit you might have to look further a field.
Don't be put off by investing in property that might be hundreds of miles away from you, as long as you have seen the property and can afford it, and then it shouldn't be a problem. You may have to employ somebody to look after the property for you, but if you have chosen wisely you should make your money back.
Where to Buy?
When it comes to investing in property, you have a number of options, you may wish to invest with a friend and lower the risk, or you may want to go it alone. You don't need to take professional advice about where to invest, just make sure you do your homework. For example, don't go and buy a three bedroom modern apartment in an area that is mostly populated by people in their retirement. Similarly, don't invest in an old townhouse style property if the area is located with young city sleekers who want new builds.
What might be sold as a good proposition isn't always one in reality. A number of outer city towns have recently started to build trendy one and two bedroom apartments, to try and help commuters. Investors have snatched a lot of these up on the day that they have been put up for sale, only to find that they are being left empty and unable to be rented out, because the developers have misjudged what people in the area actually want. The best investors will look out for areas that are up and coming, which enables them to buy the property cheap and hold onto it until it comes into its worth.
If you don't have a lot of money to spend on a property, don't worry, just look for somewhere like a student town, where it does not really matter about having a perfect home. You may have to keep your rent low, but so will your outgoings, and as long as they don't trash the place you could sell it on for a profit afterwards.
When it comes to investing in property the best thing to do is to use your head, not your heart, remember the purchase is about making money, and not your home.
You might also like...