Decision in Principle and the Mortgage Offer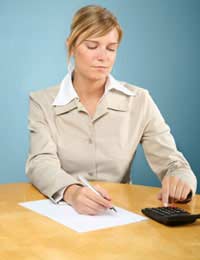 Getting a mortgage can often be a frustrating and what seems like an uphill struggle at times. Lenders can often raise your hopes and then dash them in the same day, and this is often true when it comes to the decision in principle. Your lender or broker will often refer to this as your DIP, which simply means how much they will lend you in principle, it is not a set offer.
Many people make the mistake of receiving a DIP from a lender and thinking that this is a guaranteed offer, only to be disappointed further down the line.A DIP will often be decided by the lender once they have looked at how much you earn how much you want to borrow and the value of the property. The lender will then normally come back to you and say how much they are willing to lend to you and how much your monthly costs will be.Some lenders are now offering what they call an instant offer, which means that they will give you a mortgage offer on the spot. This is very rare in the market and you would need to give the lender a lot of information prior to your visit, such as valuations and surveys on the house etc.
What can go Wrong?
After offering a DIP a lender may come back to you having done further research into the property you want to buy or your finances and decide that they don't want to lend you the money. This could happen because they find out that the house is an ex council house and they don't lend on council houses for example. Or even more frustratingly it could be that the lender simply decides they do not want to lend you the money, despite saying that they originally would.Lenders can sometimes offer facilities on their website where you can type in how much you earn and how much the property is, then work out how much the lender will give you, you shouldn't really take these as gospel though as they can easily fall through.
It is best not to take anything for granted and not get your hopes up until you have received a formal offer from the lender. Once you have received this offer you will then have to check the paperwork and make sure that this matches up to what they said they would offer you in the first place. You will also receive a Key Facts Illustration, which is known as the KFI. This is often a very lengthy document and you may look at it and think it is not worth reading, however this would be a bad idea.Lenders have been known to sneak things into contracts that may not have been explained to you, so it is worth going through it. When you receive your mortgage offer you should also receive all the information from the lender as what will happen if you can't make your mortgage repayments or exit the mortgage.
When receiving a DIP from a mortgage lender it is best to remember that it is just that, they may turn around and say they will lend you more, or they may not want to lend to you at all, never take anything as definite until it is signed and stamped.
You might also like...