Mortgage Jargon buster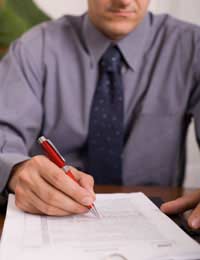 When it comes to getting your first mortgage, lenders and brokers will often bombard you with a lot of mortgage jargon, which could leave you feeling very confused. Mortgage jargon is simply the phrase used to describe when lenders use specialist terms or phrases or shorten words. You should always ask your adviser what something means if you do not understand, but it is worth having a general idea of what they are talking about.
APR
This means the Annual Percentage rate and this is the average rate that the product will cost you. For example, one lender may have a better rate for a set time, but this may change. The APR gives you an overview of what rate you will be charged for the loan overall.
Arrears
If your adviser says that you are in arrears, this means that you either have an unpaid loan or some other form of credit, you will have either missed a payment or be behind by 30 days.
Bank Base Rate
This refers to the rate that the Bank of England has set interest rates at. The Bank of England will meet every month to decide whether to increase or lower interest rates, which could effect your mortgage payments.
CCJ
If you have a County Court Judgement, this means that you have not paid a loan or debt to an individual or a company and they have asked a court to intervene and try and get the money back.
Credit Rating
When an adviser talks about your credit rating they are referring to what you have been like in the past at repaying your loans, and based on this what credit rating you have been given.
DIP
Advisers will often give you a Decision in Principle, which refers to how much a lender will lend to you. This is just a rough idea and not their final decision, but it can give you a basic idea of how much you will be able to borrow.
Equity
When an adviser refers to the amount of equity in a property they simply mean how much money is in the property that is not owed in debt. For example, if you have a mortgage of £200,000 and the property is worth £250,000 then you will own £50,000 of equity of the property.
Fixed Rate
This means that your mortgage rate is fixed for a period of time, so even if the Bank of England Base Rate goes up then your mortgage payments will not.
KFI
Once you have received your mortgage offer, the lender will produce a Key Facts Illustration, this will include all the facts about your mortgage and what happens if you can't make the repayments etc. It is important that you read this thoroughly, even if it is a lengthy document.
LTV
This stands for Loan to Value and refers to the amount that you are borrowing based on the value of the property, so if your house is valued at £200,000 and you are borrowing £160,000, your LTV will be 80%.
Self-Cert
This refers to when a person has to self-certify their income, such as a person who is self-employed or someone who works on a bonus scheme and makes more money than their basic wage.
Sub-Prime
If you are a sub-prime borrower then you will normally have a bad credit record and have missed some payments on loans or debt in the past. This means that you will normally end up paying a higher rate to lend money.
When it comes to arranging your mortgage you will inevitably come across a large amount of jargon. The best thing to do is to ask if you don't understand something, you won't look foolish and it may prevent you from making any mistakes it you have misunderstood what something means.
You might also like...