Mortgage Reference Checks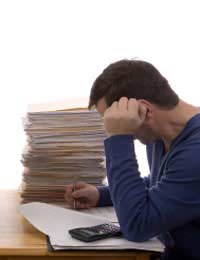 When it comes to your mortgage you will be asked to supply a number of references to your chosen lender.
These work in much the same way as a reference would when you get a job. The lender just needs to make sure that you are reliable and the type of person that they can trust to lend their money too.The first thing you will need is a reference from your employer, this may have to say a number of things.
It will need to say how much you earn and also how long you have been in the job. It will also need to state whether you are in full-time employment or part-time. The reference from your employer will not generally be a character assessment, the lender will just want to make sure that the information about your wages is correct.If you are self-employed the lender will normally ask to see a reference from your accountant. If you do not have an accountant, it might be advisable to look into this, as it will probably save you a lot of time and effort in the future.
If on the other hand you do not have an accountant and you are self-employed, then the lender may accept a reference of a previous employer, or someone that you have carried out some work for.Also, in the same way that you need references when you rent a property from previous landlords, you will also need them from your current landlord, or mortgage lender if you are not a first-time buyer.
You may think it strange that you need a reference from your landlord because you are moving into your own property, but the lender will be wanting to make sure that you have a good history of paying your rent in the past, because paying rent is a lot like paying a mortgage.
Credit References
The one part of reference checks that everyone is afraid of is the credit reference check. This is where the lender will carry out a check on your credit history to make sure that you have paid off any debts that you say you have. For example, if you had a £10,000 loan which you told the lender you paid back in full, then they find out that you missed a few payments and there is some outstanding then you may find that it impacts on your mortgage application. Getting the right references shouldn't be a problem as long as you have been honest with your lender or broker. It may take some time to get references which could delay your application, but don't worry, most employers and landlords should be used to the process and will normally have a set structured latter that they will send out when someone requests one.
Mortgage references are a necessary but time consuming part of the application process, and they cannot be escaped unfortunately. They should be nothing to worry about, so the sooner you can get them sorted then the quicker your application can go through.
ABOUT MORTGAGING IS FOR SALE.
This website is for sale [more info].
You might also like...