Borrowing 75% LTV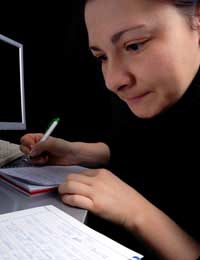 When enquiring about a mortgage you will come across the phrase LTV, and lenders will talk about what LTV they are willing lend to you, this can be very confusing if you don't know what they are referring to.LTV simply stands for Loan to Value, this reflects how much the lender will lend to you based on the value of the property you want to buy.If your property is worth £200,000 then a lender may lend you 75% of this, which would be £150,000.This means that you will have to come up with the rest of the money for the house, known as the deposit.Lenders normally prefer it if you already have some form of deposit to put down on the property as this means there is less risk involved for them should the house value go down, or you cannot afford to repay your mortgage.
How is it Worked Out?
To work out what LTV a lender is willing to give you they will usually subtract your deposit, if there is one, from the mortgage loan amount, then divide this by the value of the property. The larger your deposit, the lower the ratio will be, so if you only want to borrow 75% LTV then you have a better chance of getting a mortgage.Off course you can borrow less then 75% LTV and this will also work in your favour, as this is perceived as less risk
Borrowing 75% LTV
There will not be many borrowers that will only need to borrow 75% of the property's value. If you are one of the lucky ones that only need to borrow 75% of the value then this means you will be paying a lower interest rate on the loan compared to someone who is borrowing 95% of the value.
A lot of first-time buyers may set out borrowing 95% LTV but then progress to a lower LTV.As you move up the housing ladder, hopefully you will have made some profit from your previous property which means you will already have some equity which can be put into the new property.It is normally not very hard to lend 75% of the properties value, and many first-time buyers may struggle to borrow much more, depending on what their wage is.
A lender will normally work out how much they will lend to you based on your income and any other loans you may be paying back. Lenders will normally lend you three or four times your salary, which normally will allow you to lend 75% of the properties value, unless of course you opt for a house that is very expensive compared to your wage.It is worth saving up as much of a deposit as you can as this will not only guarantee you get a mortgage, but also will give you a head start should something go wrong further down the line.It may be tempting to borrow the full property value, but you will inevitably end up paying more in the end.
You might also like...