Finding a Tracker Mortgage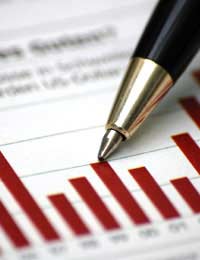 Tracker mortgages have always been a popular choice of mortgage product. Unlike a fixed rate mortgage a tracker can go up or down throughout the course of your mortgage depending on how high the bank base rate is set.
Your mortgage lender will normally offer you a tracker rate for a period of time, such as two years. The tracker rate will start off on a set percentage rate which will either be below or above base rate. A lot of lenders offer discounted tracker mortgages which offer your mortgage at a rate below the base rate. If the bank base rate goes down then so will your tracker rate, so if interest rates are set to fall then it will be a good idea to take out a tracker rate.
Why Lenders Are Stopping Tracker Rates
The prime purpose of a bank or mortgage lender lending you money for your mortgage is so they can make money in return. There have been a number of large cuts to the bank base rate lately and a few lenders are starting to pull their tracker rates or get cold feet about offering them. The problem with being in unprecedented times is that lenders do not know how low the government are willing to set the interest rates.
If the government continues to lower its base rate, lenders will find that all of their tracker ranges plummet along with people's mortgage payments. Banks and lenders depend on the base rate going both up and down to make money.
Getting a Tracker Mortgage
If you already have a tracker mortgage then the good news is that your mortgage payments are likely to get a lot lower. If however you are embarking on your first mortgage and looking for a tracker rate you may have some trouble finding one. Lenders are starting to pull a lot of their tracker rates and increasing the rates on them so they look very unattractive.
There have been some predictions that if the base rate keeps falling then tracker mortgages will soon be a thing of the past. It may be a better idea to opt for a fixed rate mortgage instead of a tracker one, as you may find that the rate is lower on a fixed rate. If however you are on a tracker rate for a set period of two years then it would be advisable to stay on the product and not remortgage.
A lot of lenders Standard Variable Rates will also have affected by changes to the Bank base rate. When interest rates are low, the lender's Standard Variable Rate is also likely to be low. This means that if you come off your mortgage and cannot afford a new rate from the lender, or the product you originally got is not available the you will be put on the lender's SVR. This can be a huge help if you are only able to find a high rate mortgage.
If you can find a good tracker mortgage in the current mortgage market it is worth grabbing onto. While the Bank base rate reaches historically low levels, lenders are pulling back the number of trackers they are offering, so if you find a good deal, be quick or you may miss it.
You might also like...